Perspectives on the Self: Conversations on Identity and Consciousness, Volume 1234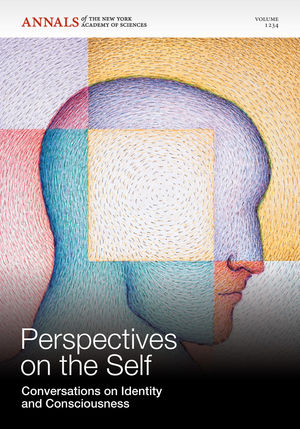 Perspectives on the Self: Conversations on Identity and Consciousness, Volume 1234
ISBN: 978-1-573-31826-6 October 2011 Wiley-Blackwell 182 Pages
Description
The perdurable question, "Who am I?" points to a deeply rooted need within us to understand the basis for the experience of unitary consciousness known as the Self. Today, the word "self" has come to refer to a host of intersecting ideas, questions, concerns, and problems that are central to the human condition and predicament. At the same time, our fundamental experience of selfhood has inevitably led to the pursuit of the related but equally enigmatic question of "What is the Self?" Historically, concepts and theories of what constitutes the Self abound and, at times, have been so disparate that the term has assumed radically different meanings across disciplines.
In partnership with the Nour Foundation, the New York Academy of Sciences presented a six-part series of public events, from December 2010 through May 2011, examining the question "What is the Self?" The series brought together experts from the sciences and humanities to discuss the evolving notion, construct, and experience of the Self without losing sight of the subjective value that makes this topic so integral to each of us.  In addition to transcripts from each of the six public events, short perspective articles by several of the participants explore specific issues related to their individual experiences and field study.
NOTE:
Annals
volumes are available for sale as individual books or as a journal. For information on institutional journal subscriptions, please visit
http://ordering.onlinelibrary.wiley.com/subs.asp?ref=1749-6632&doi=10.1111/(ISSN)1749-6632
.
ACADEMY MEMBERS: Please contact the New York Academy of Sciences directly to place your order (
www.nyas.org
). Members of the New York Academy of Science receive full-text access to
Annals
online and discounts on print volumes. Please visit
http://www.nyas.org/MemberCenter/Join.aspx
for more information about becoming a member.