Petroleum Geology of the North Sea: Basic Concepts and Recent Advances, 4th Edition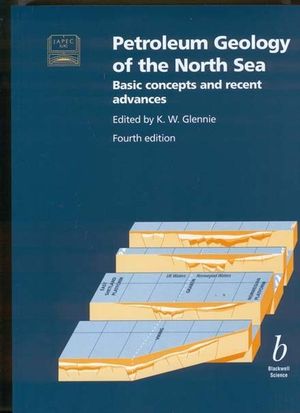 Petroleum Geology of the North Sea: Basic Concepts and Recent Advances, 4th Edition
ISBN: 978-0-632-03845-9
Aug 1998, Wiley-Blackwell
656 pages
Description
Since the 3rd edition of this publication, emphasis within the petroleum industry has shifted from exploration to appraisal and development of existing hydrocarbon resources. This change is reflected in this new 4th edition, which has been significantly expanded to accomodate additional material. The centrepiece of the book, however, remains a series of descriptions, in stratigraphic order, of the depositional history and hydrocarbon related rock units of the North Sea.
Foreword.
Historical review of North Sea exploration.
Outline of North Sea history and structural framework.
Devonian.
Carboniferous.
Lower Permian-Rotliegend.
Upper Permain-Zechstein.
Triassic.
Jurassic.
Cretaceous.
Cenozoic.
Source rocks and the hydrocarbons of the North Sea.
North Sea hydrocarbon plays.
References
"Petroleum Geology of the North Sea can still be highly recommended to industry geologists without prior knowledge of the region, to university teachers looking for a case study in a petroleum geology or basin analysis course, and to undergraduates on the receiving end of such courses." Geological Magazine on the third edition " ... now out in a long-awaited, fully revised edition, (the book) has been the mainstay for many courses on the North Sea for the past eight years." New Scientist on the third edition


a new edition of the definitive work


30% increase in length


fully revised and updated, with a number of new authors


recognises the recent advances in basin modelling and the impact of the new techniques of sequence stratigraphy


published under the auspices of the Joint Association for Petroleum Exploration Courses


geographical coverage extended to include the oil fields recently discovered in the Irish Sea and West of Shetland