Pharmacodynamics and Drug Development: Perspectives in Clinical Pharmacology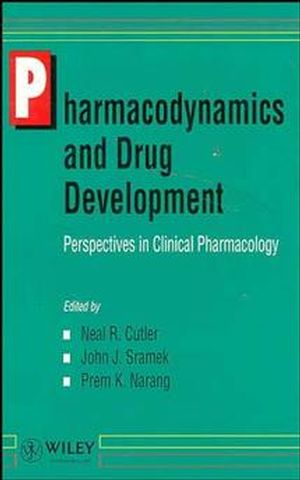 Pharmacodynamics and Drug Development: Perspectives in Clinical Pharmacology
ISBN: 978-0-471-95052-3
Sep 1994
508 pages
Description
Contains essential facts and concepts spanning many of the important drug classes. Features an authoritative section on general methodology and regulatory issues. The molecular biology and pharmacology of key receptor types are considered along with the detailed pharmacodynamics of a wide range of therapeutic drug groups.
Partial table of contents:

OVERVIEW OF PHARMACODYNAMICS.

Basic Pharmacodynamic Concepts and Models (R. Wills).

Factors Influencing Variability in Kinetics and Dynamics (P. Narang & R. Li).

General Perspectives on the Role of Metabolite in Pharmacokinetics and Pharmacodynamics (R. Seifert).

Regulatory Perspective: The Role of Pharmacokinetics and Pharmacodynamics (L. Lesko & R. Williams).

APPLICATION OF PHARMACODYNAMICS IN SELECTED THERAPEUTIC DOMAINS.

Theoretical Models for Developing Anxiolytics (P. Nickell & T. Uhde).

Pharmacodynamics of Antipsychotic Drugs in Schizophrenia (J. Sramek & G. Simpson).

Antihypertensive Drugs (L. Prisant & A. Carr).

Pharmacodynamics of Antineoplastic Agents (G. Rosner & M. Ratain).

Virology and Antiviral Drug Development (M. Amantea, et al.).

FRONTIERS IN PHARMACODYNAMICS: INSIGHT FROM MOLECULAR APPROACHES.

Muscarinic Receptors: Pharmacological Subtypes, Structure, Function and Regulation (L. Mei, et al.).

Serotonin Receptor Subtypes (D. Pritchett).

Index.