Pharmacovigilance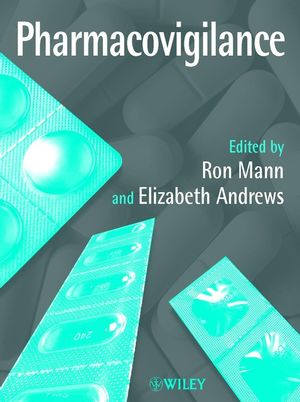 Pharmacovigilance
ISBN: 978-0-470-85297-2
Jan 2003
582 pages
Description
Interest in the field of pharmacovigilance has grown rapidly in recent years with the possible toxicity of a drug becoming as much a focus of clinical trials as its benefits. This key text is a definitive resource for professionals working within pharmacovigilance. Written by leading professionals in the field, its clear structure, covers all the important aspects of the subject including:-
* Legal aspects
* Drug regulatory requirements
* Methods of signal generation
* Reporting schemes
* Pharmacovigilance in selected system-organ classes
* Future directions
This comprehensive book should be in all pharmacovigilance departments, regional
pharmacovigilance centres and regulatory authorities. It is an unparalleled
source of information and reference for all researchers in pharmacovigilance, pharmaceutical practice and medicine.
Preface.

Foreword.

Part I Basics of Pharmacovigilance.

Introduction (Mann and Andrews).

Legal Basis -
EU (Macfarlane and Turner).

Legal Basis -
US (Brady and Learn).

Ethical Oversight, Consent and Confidentiality (Boswell and Andrews).

Preclinical Safety Evaluation (Kellet, Mair and Nimmo).

Metabolic Mechanisms (Pirmohamed and Park).

Drugs and the Elderly (Martin and George).

Natural History (Stang).

Responding to Signals (Waller and Arlett).

Micturin and Torsades de Pointes (Wild).

Withdrawal of Terodiline: A Tale of Two Toxicities (Shah).

Nomifensine and Haemolytic Anaemia (Stonier and Edwards).

Part II Signal Generation.

WHO Programme -
Global Monitoring (Edwards and Olsson).

Regulatory Pharmacovigilance in the EU (Davis and Bahri).

Spontaneous Reporting -
UK (Davis and Raine).

Spontaneous Reporting -
France (Moore, Ahmad and Dahnani).

Spontaneous Reporting -
USA (Graham, Ahmad and Piazz-Hepp).

Algorithms (Clark).

Overview -
Spontaneous Signalling (Clark, Klincewicz and Stang).

Statistical Methods of Signal Detection (Evans).

Statistical Methods of Evaluating Pharmacovigilance Data (Begaud).

Data Mining (Edwards et al).

Epidemiology of Adverse Events Associated with Epilepsy and Use of Lamotrigine (Tennis).

Pharmacovigilance in the Netherlands (van Grootheest and van Puijenbroek).

CIOMS Working Groups and their Contribution to Pharmacovigilance (Roden).

PEM in the UK (Shakir).

PEM in New Zealand (Coulter).

MEMO in the UK (Steinke, Evand and McDonald).

GPRD in the UK (Wood).

Overview of North American Databases (Storm and Kinman).

Pharmacovigilance in the HMO Research Network (Platt et al).

Other Databases in Europe (Sturkenboom).

Surveillance for Medical Devices -
USA (Gross and Kessler).

Part III Pharmacovigilance and Selected System Organ Classes.

Dermatological ADRs (Valeyrie and Roujeau).

Gastrointestinal ADRs (Wood and Pipkin).

Haematological ADRs (Davis and Mann).

Hepatic Adverse Drug Reactions (Aithal and Day).

Ocular ADRs (Fraunfelder and Fraunfelder).

Drug Safety in Pregnancy (Chambers and Andrews).

ADRs and Drug Safety 1999-2000 (Curel and Stather).

Part IV Lessons and Directions.

Teaching Pharmacovigilance (Meyboom, Olsson and Thorogood).

Medical Errors and Lessons from Drug-Related Deaths (Ferner and Whittington).

Pharmacogenetics and the Genetic Basis of ADRs (Manasco et al).).

Keynote Clinical Lessons from Pharmacovigilance (Lawson).

Index.
"...This is a definite buy..." (Pharmaceutical Physician, December 2002)
"...Do I recommend this text for drug safety units - definitely! (Newsletter of the Faculty of Pharmaceutical Medicine)