Philosophy of Literature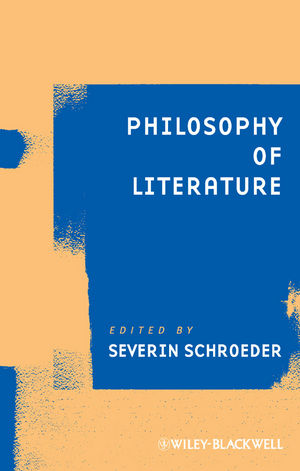 Philosophy of Literature
ISBN: 978-1-444-32432-7 August 2010 Wiley-Blackwell 152 Pages
Description
Philosophy of Literature
presents six newly-commissioned essays from international scholars that address some of the key issues relating to the philosophy of literature, a thriving and increasingly influential branch of aesthetics
Features a half dozen newly commissioned articles from leading scholars in the field of philosophy of literature
Focuses on a branch of aesthetics that has not received the attention it deserves
Includes a reading on the historical relationship between philosophy and literature with recent developments and projections for the future
Contributors include Peter Lamarque (University of York), Peter Kivy (Rutgers University, USA) and Stein Haugom Olsen (University of Bergen, Norway)
Table of contents
1. Literature, Knowledge, and the Aesthetic Attitude
(M. W. Rowe, University of East Anglia).
2. The Elusiveness of Poetic Meaning (Peter Lamarque, University of York).
3. Fictional Form and Symphonic Structure: An Essay in Comparative Aesthetics (Peter Kivy, Rutgers University).
5. Criticism of Literature and Criticism of Culture (Stein Haugom Olsen, University of Bergen).
6. Incense and Insensibility: Austin on the 'non-seriousness' of poetry (Maximilian de Gaynesford, University of Reading).
7. Philosophy and Literature: Yesterday, Today and Tomorrow (Martin Warner, University of Warwick).
Index.