Phonological Disability in Children, 2nd Edition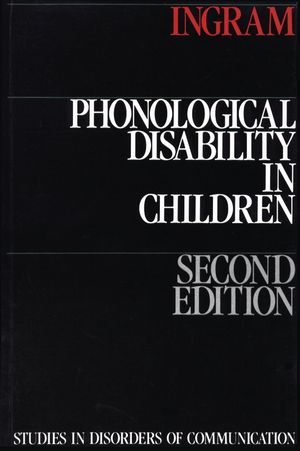 Phonological Disability in Children, 2nd Edition
ISBN: 978-1-871-38105-4 October 1998 180 Pages
Description
Childhood speech and language disorders from symptom to intervention
Phonological Disability in Children: Studies in Disorders of Communication provides a detailed look at the field's current body of knowledge. Covering speech and language disorders as well as their detection, causes, and intervention options, this book provides therapists, teachers, and parents with invaluable insight into a variety of disorders. Topics include childhood apraxia, orofacial myofunctional disorders, stuttering, selective mutism, preschool language disorders, alternative communication, learning disabilities, and more. Suitable for graduate-level study, this book provides a useful resource for anyone working with affected children.
Table of contents
General Preface.
Preface.
Preface to the Second edition.
Notation.
1. A linguistic approach.
2. Aspects of phonological acquisition.
3. The analysis of a child's speech.
4. The methodology of data collection.
5. The nature of deviant phonology.
6. Issues in remediation.
7. Recent developments.
References.
Index.