Photogeneration of Reactive Species for UV Curing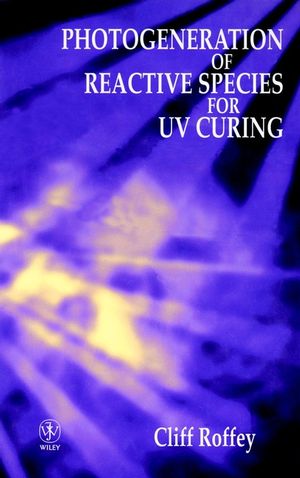 Photogeneration of Reactive Species for UV Curing
ISBN: 978-0-471-94177-4 October 1997 1002 Pages
Description
Photogeneration of Reactive Species for UV Curing Cliff Roffey B.Sc., Ph.D., C. Chem., M.R.S.C., M.I.O.P. Industrial Chemist, Based in the UK UV curing systems and their formulatory components, such as photo-initiators, liquid phase monomers, oligomers, prepolymers etc. have grown remarkably over recent years, especially in the areas of graphic arts, the ink and coatings industries. In this book, Dr Roffey, author of the previously widely acclaimed book Photopolymerization of Surface Coatings reviews the developments and literature of the last 30 years and presents an overview of the state of the art in the industry today. The material is presented in such a way as to provide a good understanding of the basic theory for those new to the field of photopolymerization and to provide a reference source for practitioners wanting to keep abreast of current developments. Topics discussed include the theory of photoprocessing, photoactive compounds for the generation of reactive species, polymerization, resin systems, industrial applications and associated risks, toxicity and electromagnetic radiation, along with its sources.
Table of contents
Photocuring.

Photophysics and Photochemistry.

Kinetics of Photopolymerization.

Photoresists.

Photogenerators of Reactive Species.

Monomers, Olgomers and Prepolymers.

Clear Coatings.

Technological Aspects.

Generators of Photocuring Radiation.

UV Curing -
Hazards, Risks and Toxicity.

Index.