Phthalocyanines, Properties and Applications, Volume 1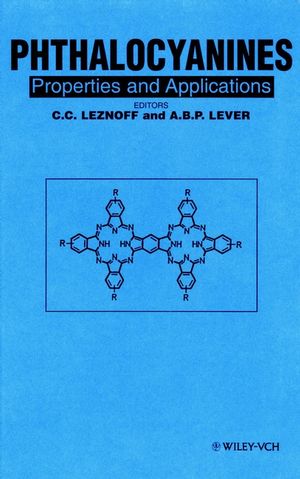 Phthalocyanines, Properties and Applications, Volume 1
ISBN: 978-0-471-18720-2
Nov 1989
448 pages
Description
Up-to-date and written by leading experts, this book is unique in a rapidly expanding field. It provides in-depth discussions and descriptions of the materials, electronic properties and applications of phthalocyanines.

Aspects of phthalocyanines covered include
* synthesis
* polymer aspects
* electronic spectroscopy
* excited state chemistry and physics
* chemical sensors
* biological aspects (e.g. photodynamic therapy of cancer)

The numerous tables, chemical structures, and references are particularly handy source materials for both the novice and experienced researcher and industrial practitioner interested in phthalocyanines.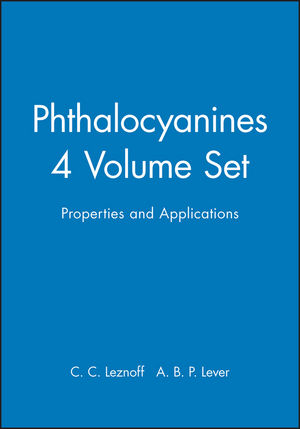 Original Price:$1,803.80
Purchased Together:$1,439.95
save $363.85
Partial table of contents:

Synthesis and Chromatographic Separation of Tetrasubstituted and Unsymmetrically Substituted Phthalocyaniens.

Nonlinear Optical Properties and Applications of Phthalocyanines.

Chemical Fixation and Photoreduction of Carbon Dioxide Catalyzed by Metal Phthalocyanine Derivatives.

Zeolite Encapsulated Metallophthalocyanines.

Molecular Orbituals and Electronic Spectra of Phthalocyanine Analogues.

Radiolabelled Phthalocyanines for Imaging and Therapy.

Recent Developments in Photobiology of Phthalocyanines.