Physical Evaluation in Dental Practice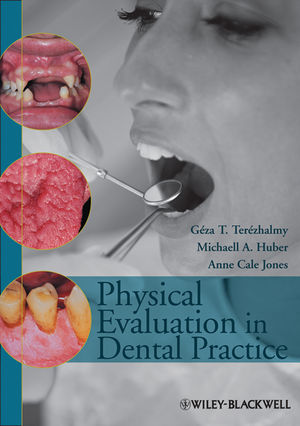 Physical Evaluation in Dental Practice
ISBN: 978-0-813-82131-3
Aug 2009
252 pages
Description
Physical Evaluation in Dental Practice introduces the general concepts of physical evaluation, teaching essential skills and values in patient care and offering a quick reference to common problems of the head and neck. This practical clinical guide provides concise, illustrated synopses of the manifestation of common diseases and conditions in the mouth, head, and neck. Offering the practicing dentist a solid grounding in patient examination, evaluation, and diagnosis, Physical Evaluation in Dental Practice is an invaluable chair-side reference aimed at predoctoral dentists, dental hygiene students, practicing dentists, and hygienists.
1. The Diagnostic Process.
2. The Historical Profile.
3. Basic Procedures in Physical Examination.
4. Examination of the Head and Neck.
5. Examination of the Oral Cavity.
6. Radiographic Examination.
7. Laboratory Methods.
8. Consultations and Referrals.
9. Introduction to the Clinical Process
""Whether or not mind maps actually work is debatable, but they certainly offer a different perspective on ordering and recording ideas and the book is undoubtedly an interesting read."" (BDA News, June 2010)




An integrated clinical guide to patient evaluation and diagnosis

Unique integrated approach tailored to the dental student

Offers guidance in these essential clinical skills

Highly illustrated with clinical photography profiling commonly encountered conditions