Physics, Chemistry and Technology of Solid State Gas Sensor Devices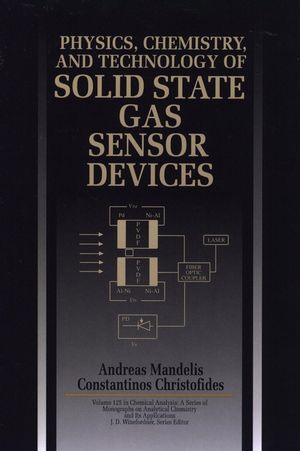 Physics, Chemistry and Technology of Solid State Gas Sensor Devices
ISBN: 978-0-471-55885-9
Sep 1993
352 pages
Description
Research and development of solid state gas sensor devices began in the 1950s with several uncoordinated independent efforts. The number and pace of these investigations later accelerated in response to increasing pressure placed on the environment and public health by industrial activities. Since 1970, several thousand articles have been written on the subject, and laboratories around the globe have introduced novel methodologies and devices to address needs associated with particular technological developments. Despite the rapid development of this important new technology, very little has been done to review and coordinate data related to sensor science and technology itself.
Physics, Chemistry and Technology of Solid State Gas Sensor Devices focuses on the underlying principles of solid state sensor operation and reveals the rich fabric of interdisciplinary science that governs modern sensing devices. Beginning with some historical and scientific background, the text proceeds to a study of the interactions of gases with surfaces. Subsequent chapters present detailed information on the fabrication, performance, and application of a variety of sensors.
Types of sensor devices discussed include:
Gas-sensitive solid state semiconductor sensors
Photonic and photoacoustic gas sensors
Fiber optic sensors
Piezoelectric quartz crystal microbalance sensors
Surface acoustic wave sensors
Pyroelectric and thermal sensors
For analytical chemists using solid state sensors in environment-related analysis, and for electrical engineers working with solid state sensors, this book will expand and unify their understanding of these devices, both in theory and practice.
Interactions of Gases with Surfaces: The H2 Case.

Gas-Sensitive Solid State Semiconductor Sensors.

Photonic and Photoacoustic Gas Sensors.

Fiber-Optic Sensors.

Piezoelectric Quartz Crystal Microbalance Sensors.

Surface Acoustic Wave Sensors.

Pyroelectric and Thermal Sensors.

Future Trends.

Appendix.

Index.