Physics: High School Edition, 8th Edition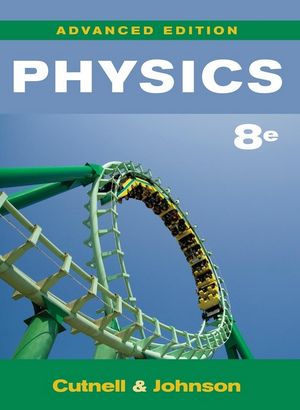 Physics: High School Edition, 8th Edition
ISBN: 978-0-470-47544-7
Jan 2009
1096 pages
Description
The #1 algebra-based physics book is now redesigned especially
for AP* Physics B course teaching, with goals aligned directly with
the AP* Physics program. Help your students develop conceptual
understanding while demonstrating the relevance of physics to
their lives and future careers.
• New AP*-specific content has been added with both the
AP* curriculum and exam in mind to ensure a thoroughly
compatible resource.
• Conceptual Questions consist primarily of multiple-choice
questions that deal with important concepts; many are
designed to avoid mathematical complexity in order to
probe basic conceptual understanding.
• Expanded "Check Your Understanding" feature in selected
sections of every chapter consists of questions in either a
multiple-choice or free-response format.
• Mastery of the Analyzing Multiple Concept Problems feature
gives your students the tools they need to score a 4 or 5 on
the AP* exam.