Physics and Instrumentation of Diagnostic Medical Ultrasound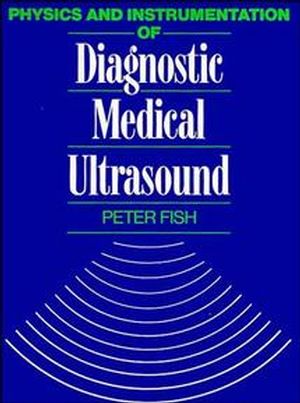 Physics and Instrumentation of Diagnostic Medical Ultrasound
ISBN: 978-0-471-92651-1
Jan 1991
260 pages
Description
The use of ultrasound is increasing rapidly throughout the world, and consequently a knowledge of the underlying scientific principles and instrument operation has become an essential part of medical ultrasound courses. This work provides a concise, highly illustrated description of physics and instrumentation of diagnostic medical ultrasound and provides substantial coverage of new and refined equipment and techniques, including Doppler techniques and real-time instruments.
Nature of Ultrasound.

Propagation in Tissue.

Beam Shapes and Transducers.

A-Scan Instruments.

Static B-Scan.

Real-Time Scanners.

M-Mode.

Other Scanners and Probes.

Measurement of Size.

Doppler Ultrasound Physics and Instruments.

Doppler Ultrasound Measurement.

Digital Storage, Scan Converters and Data Processing.

Image Artifacts.

Performance Checks.

Bioeffects, Dosimetry and Safety.

Appendices.

Bibliography.

Index.