Physics and Technology of Semiconductor Devices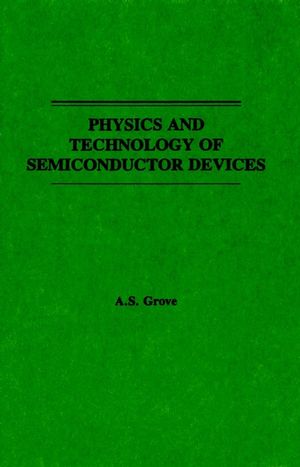 Physics and Technology of Semiconductor Devices
ISBN: 978-0-471-32998-5
Jan 1967
388 pages
Description
Provides a comprehensive treatment of semiconductor device physics and technology, with emphasis on modern planar silicon devices. Physical principles are explained by the use of simple physical models and illustrated by experimental measurements.
The Planar Technology.

Solid-State Technology.

Vapor-Phase Growth.

Thermal Oxidation.

Solid-State Diffusion.

Semiconductors and Semiconductor Devices.

Elements of Semiconductor Physics.

Semiconductors under Non-Equilibrium Conditions.

p-n Junction.

Junction Transistor.

Junction Field-Effect Transistors.

Surface Effects and Surface-Controlled Devices.

Theory of Semiconductor Surfaces.

Surface Effects on p-n Junctions.

Surface Field-Effect Transistors.

Properties of the Silicon-Silicon Dioxide System.