Physiology of the Gastrointestinal Tract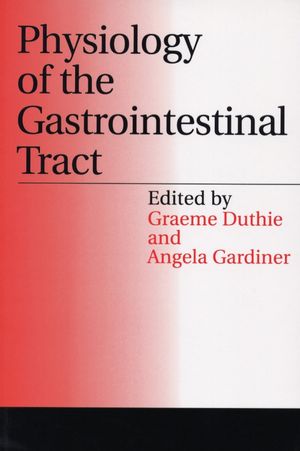 Physiology of the Gastrointestinal Tract
ISBN: 978-0-470-03384-5
Jun 2006
200 pages
Description
Both upper and lower gastrointestinal physiology have come of age, both in the extent of their use in clinical medicine and in the training of technicians and nurse practitioners to undertake physiological assessment. This title covers both the technical and clinical aspects of the subject.
The Role of The Nurse Practitioner in Clinical Physiology.
Iindications for Gastrointestinal Physiological Assessment.
Pathophysical correlations in Upper Gastrointestinal Physiology.
Manometry and pH of The upper Gastrointestinal Tract.
Breath Testing and its Interpretation.
Pathophysiological Correlations in Anorectal Conditions.
Anorectal Physiology.
Functional Radiology of The Gastrointestinal Tract.
Anorectal Ultrasonography.
Biofeedback and Anorectal Disease.
Developing Methods in Physiological assessment.