Pinceladas Literarias Hispanoamericanas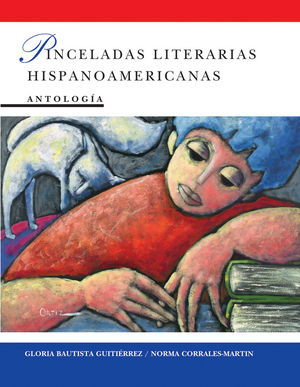 Pinceladas Literarias Hispanoamericanas
ISBN: 978-0-471-29747-5
Oct 2003
380 pages
Description
Spanning from before the Europeans arrived in Spanish America to the present, this anthology provides students with a deep and extensive appreciation of more than 600 years of Hispano-American literature.

The 57 selections in Pinceladas literarias hispanoamericanas represent both traditionally significant writers, as well as the writings of indigenous, female and afro-Hispanic authors that are not usually included in the official cannon. The result is a collection that gives students a unique and diverse perspective of the Latin American literary world, addresses the repercussions of Spanish colonialization, and presents a rich history of the different periods.

By combining biographies with literary commentary, the reader can connect each writer's personal history with their literary production, which in many cases is inseparable.
Prefacio.
CAPÍTULO I: LITERATURA PRE-COLOMBINA.
CAPÍTULO II: ENCUENTRO DE DOS MUNDOS.
CAPÍTULO III: EXPRESIÓN AMERICANA.
CAPÍTULO IV: SEGUNDA MITAD DEL SIGLO XIX.
CAPÍTULO V: MADUREZ LITERARIA HISPANOAMERICANA.
CAPÍTULO VI: LAS VANGUARDIAS.
CAPÍTULO VII: EXPRESIÓN HISPANOAMERICANA.
CAPÍTULO VIII: EXPRESIÓN SOCIO-POLÍTICA CONTEMPORÁNEA.
CAPÍTULO IX: EXPRESIÓN AFRO-HISPANA.
CAPÍTULO X: LOS NOVÍSIMOS.
Presents selections by writers from 20 countries, including Puerto Rico, from the pre-Columbian era to the 20th century.
Includes indigenous writers, and provides more exposure to women writers, independent thinkers who have not been admitted in the Index, Afro-Hispanic writers, and the novisimos who are right now battling the path to fame.
Offers the opportunity to read writers that are less read, and exposes students to the Hispanic America world of ideas, transformation, and struggle.
Pinceladas provides a solid foundation for literary studies including:

Introductory explanations of each literary period.
A guide to literary analysis.
An Appendix for further literary analysis.
Ample footnotes to clarify regional sayings in order to facilitate comprehension.

An analysis guide channels students into the paths of comprehension, discovery and creativity.
Most selections are also followed by questions that should assist the reader in unraveling the ideas presented, and critiques of certain selections are given as models for analyzing other sample writings.