Planning and Analysis of Observational Studies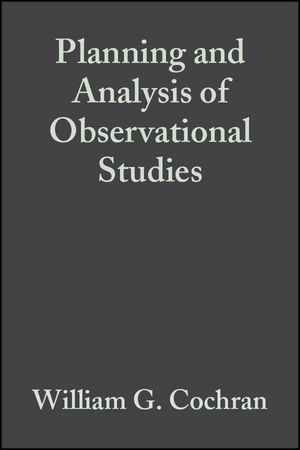 Planning and Analysis of Observational Studies
ISBN: 978-0-470-31654-2
May 2008
145 pages
Description
Treats studies, primarily in human populations, that show casual effects of certain agents, procedures, treatment or programs. Deals with the difficulties that comparative observational studies have because of bias in their design and analysis. Systematically considers the many sources of bias and discusses how care in matching or adjustment of results can reduce the effects of bias in these investigations.
Variation, Control, and Bias.
Statistical Introduction.
Preliminary Aspects of Planning.
Further Aspects of Planning.
Matching.
Adjustments in Analysis.
Simple Study Structures.
Index.