Plant Breeding Reviews, Part 1: Long-term Selection: Maize, Volume 24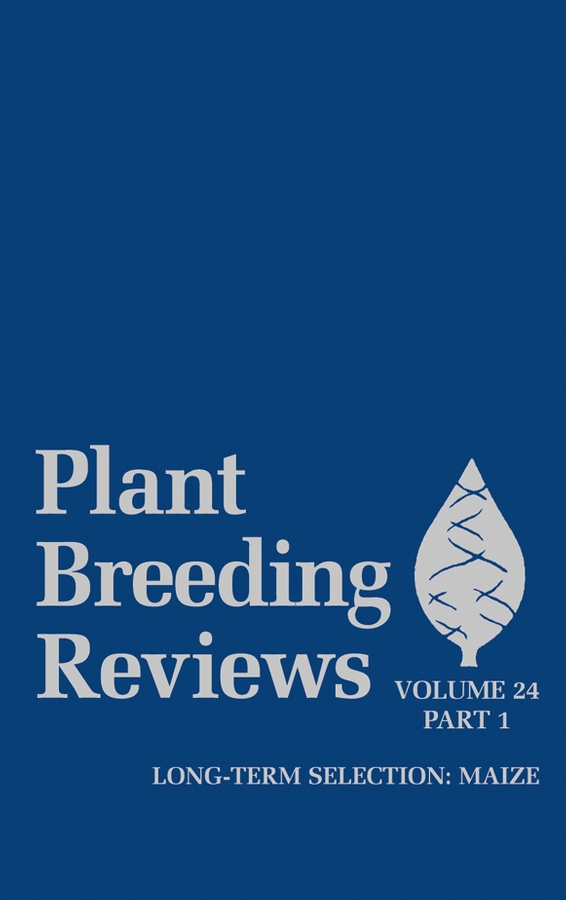 Plant Breeding Reviews, Part 1: Long-term Selection: Maize, Volume 24
ISBN: 978-0-470-65023-3
May 2010
384 pages
Description
Plant Breeding Reviews, Volume 24, Part 1 presents state-of-the-art reviews on plant genetics and the breeding of all types of crops by both traditional means and molecular methods. The emphasis of the series is on methodology, a practical understanding of crop genetics, and applications to major crops.
Contributors.
Preface (Kendall R. Lamkey).
1. Dedication John W. Dudley: The Man and His Work (Rita Hogan Mumm).
PERSPECTIVE AND BACKGROUND.
2. Genes and Selection: Retrospect and Prospect (George P. Rédei).
3. Champaign Country, Illinois, and the Origin of Hybrid Corn (A Forrest Troyer).
THE ILLINOIS LONG-TERM SELECTION EXPERIMENT.
4. The Intellectual Legacy of the Illinois Long-term Selection Experiment (Irwin L. Goldman).
5. 100 Generations of Selection for Oil and Protein in Corn (J.W. Dudley and R.J. Lambert).
6. RELP Variant Frequency Differences among Illinois Long-term Selection Protein Stains (V. Mikkilineni and T.R. Rocheford).
7. Physiological Changes Accompanying Long-term Selection for Grain Protein in Maize (F.E. Below, et al.).
8. Single Kernel Selection for Increased Grain Oils in Maize Synthetics and High-oil Hybrid Development (R.J. Lambert, et al.).
BIOLOGICAL AND THEORETICAL MODELS.
9. Population- and Quantitative-Genetic Models of Selection Limits (Bruce Walsh).
10. Mutational Variation and Long-term Selection Response (Peter D. Keightley).
11. Population Size and Long-term Selection (Kenneth Weber).
12. Gene Interaction and Selection (Charles J. Goodnight).
13. Marker-assisted Selection (Richard Johnson).
14. Long-term Selection with Known Quantitative Trait Loci (Jack C.M. Dekkers and Petek Settar).
Subject Index.
Cumulative Subject Index.
Cumulative Contributor Index.