Plant Breeding Reviews, Volume 14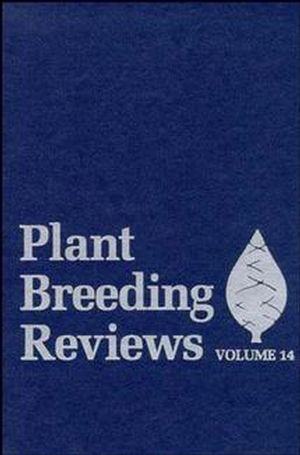 Plant Breeding Reviews, Volume 14
ISBN: 978-0-471-57342-5
Nov 1996
400 pages
Description
A state-of-the-art overview on important topics relating to the breeding of agriculturally and horticulturally important plants. It continually monitors developments in plant breeding research and covers major field crops, horticultural crops and specialties.
Dedication: Donald N. Duvick, Maize Breeder, Geneticist, and Administrator (A. Hallauer).

Comparative Mapping of Plant Phenotypes (A. Paterson).

Plant Antifungal Proteins (D.-J.

Yun, et al.).

Competitive Ability and Plant Breeding (D. Fasoula & V. Fasoula).

Recurrent Selection Methods Based on Evaluation-cum-Recombination Block (S. Vasal, et al.).

Utilization of Exotic Maize Germplasm (J. Parra & A. Hallauer).

History, Genetics, and Breeding of Supersweet (shrunken2) Sweet Corn (W. Tracy).

Breeding Wild Rice (A. Grombacher, et al.).

Plantain Improvement (D. Vuylsteke, et al.).

Chrysanthemum Systematics, Genetics, and Breeding (M. Boase, et al.).

Indexes.