Plant Cell and Tissue Culture in Liquid Systems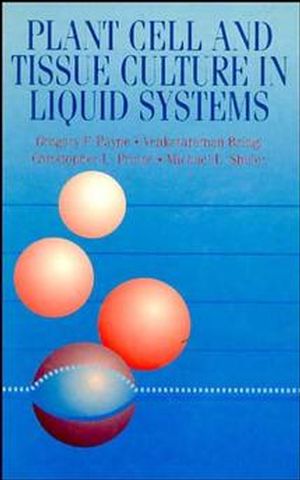 Plant Cell and Tissue Culture in Liquid Systems
ISBN: 978-0-471-03726-2 November 1993 368 Pages
Description
A practical review of a technology whose time has come...

The recent surge of interest in the production of plant productsfrom cell cultures is creating increased pressure to transfer thistechnology from the laboratory to commercial practice. This book,created by four of the leading researchers in the field, isspecifically designed to help advance commercialization of plantcell culture for secondary metabolite production. It provides acohesive presentation of the principles and practical applicationsof large-scale plant cell and tissue culture techniques. Thiscomprehensive survey of the state of the art in this technology:
* Provides a practical view of plant cell and tissue culturetechniques leading to Industrial scale-up for production
* Explains important biological and metabolic components of plantcell culture
* Focuses on technical approaches for culturing a range of cells atdifferent morphological levels
* Details engineering principles of gas transfer in bioreactorsystems
* Gives basis for intelligent choice of appropriate bioreactorsystems
* Examines proven strategies in useful case studies
* Lists extensive references for each chapter
* Identifies critical areas for frontier research

The vast body of knowledge contained in this book will betremendously useful to biotechnologists, biochemical engineers,industrial microbiologists, plant biologists, pharmaceutical andfood industry specialists, and fragrance and flavor manufacturers.
Table of contents
The Quest for Commercial Production of Chemicals from Plant CellCulture.

Structure and Metabolism of Plant Cells.

Quantifying Growth and Product Synthesis: Kinetics andStoichiometry.

Mass Transfer.

Sparingly Soluble Volatile Components: Oxygen, Carbon Dioxide, andEthylene.

Suspension Culture.

Immobilized Plant Cells.

Root Cultures.

Shoot Cultures.

Somatic Embryogenesis.

Questions and Strategies for Productivity Improvements.

Index.