Play Therapy Theory and Practice: Comparing Theories and Techniques, 2nd Edition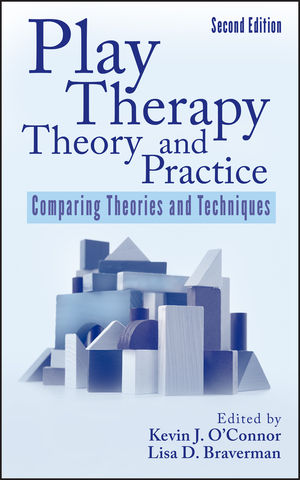 Play Therapy Theory and Practice: Comparing Theories and Techniques, 2nd Edition
ISBN: 978-0-470-12236-5
Apr 2009
544 pages
Description
Play Therapy Theory and Practice, Second Edition is edited by one of the foremost authorities on play therapy. This new edition of the best selling book on the theory and practice of play therapy provides an up-to-date guide to the ten major approaches to play therapy. The new edition covers bipolar and ADHD diagnosis and the use of psychotropic medications. In addition, it covers the use of major models of play therapy. The therapist looking to sharpen skills and students seeking initial training will benefit greatly from this book.
Orientation to the Text: The Case of Jason L. (
Kevin O'Connor, Lisa Mages Braverman).
Chapter 1. A Psychoanalytic Case Study (Anna C. Lee).
Chapter 2. Jungian Analytical Play Therapy (Eric Green).
Chapter 3. Child-Centered Play Therapy (Daniel S. Sweeney, Garry L. Landreth).
Chapter 4. Filial Therapy (Risë VanFleet).
Chapter 5. Cognitive Behavioral Play Therapy (Susan M. Knell).
Chapter 6. Adlerian Play Therapy (Terry Kottman).
Chapter 7. Gestalt Play Therapy (Felicia Carroll).
Chapter 8. Theraplay: Supporting Attachment Relationships (Susan Bundy-Myrow,
Phyllis B. Booth).
Chapter 9. Ecosystemic Play Therapy (Kevin O'Connor).
Chapter 10. Prescriptive Play Therapy (Eliana Gil).