Play Therapy with Adults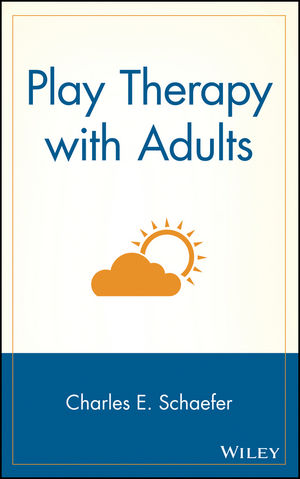 Play Therapy with Adults
ISBN: 978-0-471-26494-1
Jun 2003
408 pages
Description
Learn how to incorporate adult play therapy into your practice with this easy-to-use guide

In the Western world there has been a widening belief that play is not a trivial or childish pursuit but rather a prime pillar of mental health, along with love and work. Play Therapy with Adults presents original chapters written by a collection of international experts who examine the diverse approaches and clinical strategies available for successfully incorporating play therapy into adult-client sessions.

This timely guide covers healing through the use of a variety of play therapy techniques and methods. Various client groups and treatment settings are given special attention, including working with adolescents, the elderly, couples, individuals with dementia, and clients in group therapy.

Material is organized into four sections for easy reference:
* Dramatic role play
* Therapeutic humor
* Sand play and doll play
* Play groups, hypnoplay, and client-centered play


Play Therapy with Adults is a valuable book for psychologists, therapists, social workers, and counselors interested in helping clients explore themselves through playful activities.
Preface.

Contributors.

1. Introduction: The Healing Potential of Adults at Play (Dottie Ward-Wimmer).

PART I DRAMATIC ROLE PLAY.

2. Drama Therapy with Adults (Robert J. Landy).

3. Psychodrama (Adam Blatner).

4. Improvisational Play in Couples Therapy (Daniel J. Wiener and David Cantor).

5. Developmental Transformations in Group Therapy with the Elderly (David Read Johnson, Ann Smith, and Miller James).

PART II THERAPEUTIC HUMOR.

6. Integrating Humor into Psychotherapy (Steven M. Sultanof f).

7. Humor as a Moderator of Life Stress in Adults (Herbert M. Lefcourt).

8. Therapeutic Humor with the Depressed and Suicidal Elderly (Joseph Richman).

PART III SANDPLAY/DOLL PLAY.

9. Using Sandplay in Therapy with Adults (Rie Rogers Mitchell and Harriet S. Friedman).

10. Somatic Consciousness in Adult Sandplay Therapy (Kate Amatruda).

11. Play Therapy for Individuals with Dementia (Kathleen S. Mayers).

12. Using Therapeutic Dolls with Psychogeriatric Patients (Mally Ehrenfeld).

PART IV PLAY GROUPS/HYPNO-PLAY/CLIENT-CENTERED PLAY.

13. Adult Group Play Therapy (Christine Caldwell).

14. Using Games with Adults in a Play Therapy Group Setting (Jennifer Kendall).

15. Hypno-Play Therapy (Marian Kaplun Shapiro).

16. Play Therapy for Dissociative Identity Disorder in Adults (Laura W. Hutchison).

Epilogue.

Author Index.

Subject Index.