Pocket Guide to Stress Testing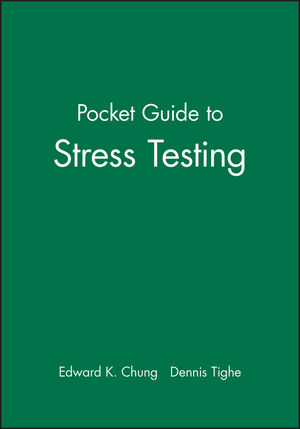 Pocket Guide to Stress Testing
ISBN: 978-0-865-42509-5 December 1997 Wiley-Blackwell 432 Pages
Description
Exercise stress testing is a valuable diagnostic tool in the detection of cardiac disease and related problems. This pocket guide provides an overview of exercise stress testing, indications for testing, and patient preparation, and then discusses each possible finding and what to do to complete/terminate a test or handle complications, etc. While there are enormously large volumes on the subject, it is not easy to find a small but thorough guide such as this.
Table of contents
Preface;.
Suggested Readings;.
Contributors;.
Abbreviations;.
Introduction;.
Preparations and Precautions;.
Indications;.
Contraindications;.
Exercise (Stress) ECG Test Protocols;.
Stress ECG Testing with Nuclear Imaging Techniques;.
Stress Echocardiography;.
Pharmacologic Stress Testing;.
Stress Testing After Mycocardical Infarction;.
Proper Selection of the Mode of Stress Testing;.
Exercise-Induced Cardiac Arrhythmias;.
Complications;.
Interpretation;.
False Positive Versus False Negative Exercise ECG Test Results;.
Pediatric Exercise Testing;.
Follow-up Care and Management;.
Value of Exercise (Stress) ECG Testing Before Engaging in an Exercise Program or Sport;.
Exercise Prescriptions for Healthy Individuals and Cardiac Patients;.
Computer Technology in the Field of the Exercise (Stress) ECG Testing;.
Medicolegal Aspects of the Exercise (Stress) ECG Testing;.
Educational Guide to Patients and Families;.
Index