Pointers for Parenting for Mental Health Service Professionals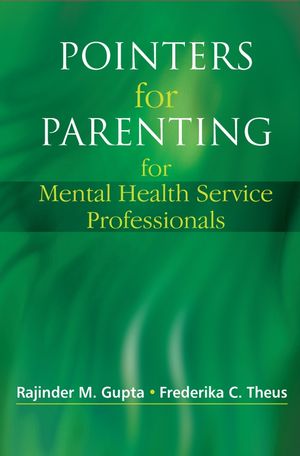 Pointers for Parenting for Mental Health Service Professionals
ISBN: 978-0-470-01938-2 May 2006 168 Pages
Description
This book is a collection of pointers that professionals can use in order to advise on parenting skills. Each pointer can be written down for clients in order to act as a memory aid for the intervention plan.
About the Authors.
Preface and Overview of the Book.
Acknowledgements.
1. Introduction.
2. Children and parents: some general considerations.
3. Clinical concerns, raised by parents, which have theoretical underpinnings.
4. Essential preliminaries and some key pointers.
5. Important general pointers for parents.
6. An adapted, acceptable, and effective behaviour modifi cation approach.
7. From pointers to practice.
References.
Index.