Political Philosophers of the Twentieth Century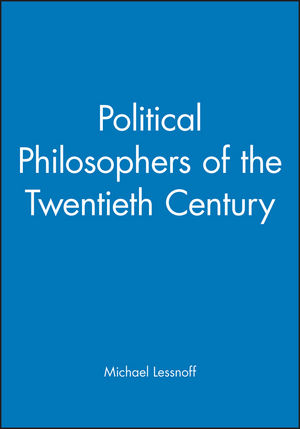 Political Philosophers of the Twentieth Century
ISBN: 978-0-631-20261-5 January 1999 Wiley-Blackwell 312 Pages
Description
This volume provides an outstanding survey of the major political philosophers of the twentieth century.
Acknowledgements.
1. Introduction.
2. Max Weber and the Politics of the Twentieth Century.
Part I: Critics of Consumerist Capitalism:.
3. Herbert Marcuse and the Frankfurt School: The Tyranny of Instrumental Reason.
4. Hannah Arendt: Classical Republicanism and the Modern World.
5. C. B. Macpherson: Possessive Individualism and Liberal Democracy.
Part II: Embattled Liberalism:.
6. Michael Oakeshott: Rationalism and Civil Association.
7. Friedruch Hayek: The Theory of Spontaneous Order.
8. Karl Popper: Critical Rationalism and the Open Society.
9. Isaiah Berlin: Monism and Pluralism.
Part III: Contemporaries:.
10. John Rawls: Liberal Justice.
11. Robert Nozick: The Minimal State.
12. Jurgen Habermas: Discourse Ethics and Democracy.
13. Conclusion: The End of History?.
Index.
* Surveys major political philosophers of the 20th century.
* Displays a sharp focus and thematic unity not found in most edited volumes.
* Written in a clear and accessible style without over-simplifying or giving a prejudiced account of the thinkers discussed.
* Stress placed on the historical context to which the philosophers were responding.
* Relates individual writers to each other, and treats them in an integrated way against the background of a particular debate.