Political Theory, Modernity and Postmodernity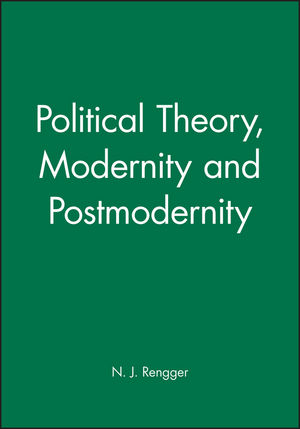 Political Theory, Modernity and Postmodernity
ISBN: 978-0-631-19159-9
Oct 1995
272 pages
Description
Debates about the nature, character and implications of 'modernity' have moved centre stage within contemporary social thought, but there has as yet been little work addressing the relevance of these debates to the agenda of Anglo-American political theory. In this pioneering survey N. J. Rengger remedies the problem by providing a short, accessible and comprehensive account of the modernity debate and an analysis of its implications for political theory.
Acknowledgements.
Preface.
Introduction: Political Philosophy Agonistes.
Part I: The Modernity Debate:.
1. Two Senses of Modernity.
2. Defenders of the Faith, Disturbers of the Peace. Part II: Living With/In Modernities.
3. An Ethico-Political Imperative.
4. Towards a Political Theory?.
Bibliography.
* The first critical survey of the modernity/post-modernity debates in political theory.
* Perfect for classes on modernity and post-modernity in Politics and Philosophy.