Politics and Popular Culture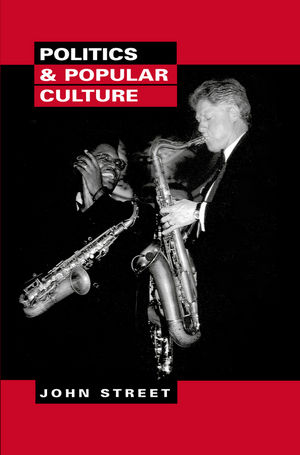 Politics and Popular Culture
ISBN: 978-0-745-66868-0 May 2013 Polity 224 Pages
Description
In an age where film stars become presidents and politicians appear in pop videos, politics and popular culture have become inextricably interlinked. In this exciting new book, John Street provides a broad survey and analysis of this relationship.
Table of contents
Part I: The Political and the Popular:
.
1. Passion, populism, politics.
2. Popular culture as politics.
3. Politics as popular culture.
Part II: Governing Global Culture:.
4. All around the world: the global politics of popular culture.
5. Ruling the waves: the state and popular culture.
6. The local politics of popular culture.
Part III: Political Theory/Cultural Theory:.
7. Cultural theories of politics.
8. Political theories of culture.
9. The politics of judgement: from condemnation to commendation.
10. Political pleasures.
Bibliography.
Index.
Reviews
"John Street's
Politics and Popular Culture
is an engagingly written and interesting book. Street augments our understanding of the complex connections linking commercial culture to political power through careful exposition, clear examples, and a wonderfully knowing survey of contemporary writings on the subject."
George Lipsitz, University of California, San Diego
"John Street's new volume provides a timely and accessible introduction to the topic [of media and communication studies], one which should be welcomed by the world of political science for its lucidity and attention to detail." International Affairs
"[A] well-informed survey. For readers and students in the field of Popular Music the book is an important addition to the literature." International Association for the Study of Popular Music
"(An) excellent, challenging and important book ... comprehensive and provocative critical treatment of the relationship between politics and popular culture ... [which] deserves to be a staple item on university reading-lists about politics and popular culture alike. It is likely to resonate with students, to provoke endless discussion and to provide political scientists and others with a way of opening up what many students view as staid or impenetrable theories about civic culture or rational choice ... a valuable first step." Music and Letters
What's New
* Offers a new and wide-ranging analysis of the relationship between politics and popular culture.
* the book is lively, well-illustrated with examples and accessibly written by an author with a good reputation.