Polymer Spectroscopy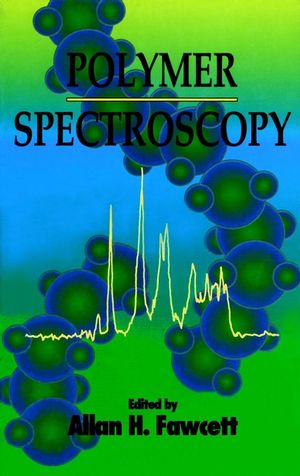 Polymer Spectroscopy
ISBN: 978-0-471-96029-4
Apr 1996
410 pages
Description
The manner in which polymers are linked, under certain conditions, forms the main focus of this work. Spectroscopy has, over the years, proved itself to be the technique in providing information at molecular levels for many polymer systems. This book provides an overview of the current state-of-the-art through contributions by world-renowned experts. Techniques covered include: ?1H and ?13C NMR; NMR Imaging, Solid State NMR, Infra Red and Raman spectroscopy, ESR, light and neutron scattering. The book will be invaluable to post graduate students of polymer science and researchers using any one of the many spectroscopic techniques.
Partial table of contents:
NMR Characterisation of Macromolecules in Solution (A. Fawcett, et al.).
Conformation: The Connection Between the NMR Spectra and the Microstructure of Polymers (A. Tonelli).
NMR Studies of Solid Polymers (R. Harris).
Multidimensional Solid-State NMR of Polymers (H. Spiess).
NMR Imaging of Polymers (J. Koenig).
Deformation Studies of Polymers Using Raman Spectroscopy (R. Young).
Light Scattering from Polymer Systems (R. Richards).
Neutron Scattering from Polymers (A. Rennie).
Optical Activity and the Structure of Macromolecules (F. Ciardelli, et al.).
Polymer Luminescence and Photophysics (D. Phillips M. Carey).
Index.