Polymer Surfaces: From Physics to Technology, Revised and Updated Edition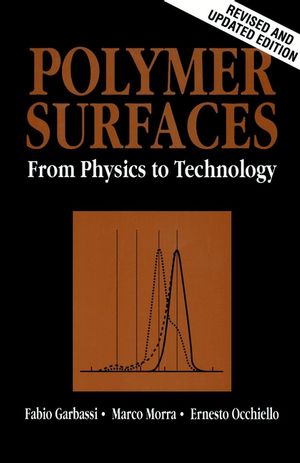 Polymer Surfaces: From Physics to Technology, Revised and Updated Edition
ISBN: 978-0-470-86028-1 November 2000 474 Pages
Description
As the use and applications of polymers increase, so does the interactions of polymer surfaces with other materials. This updated paperback edition of this well-received, popular book presents a comprehensive approach to all aspects of polymer surfaces, from fundamental theory through applications, making it essential reading for everyone studying or working with polymers.
From the Reviews of the Cloth Edition:
"...both informative and a pleasure to read...the favorable reaction derives from the volume's organization and presentation of its material to ensure maximum utility."
—Polymer News
Divided into four comprehensive sections: physical principles of polymer surfaces, characterization, modifications of properties, and applications.
Includes the most recent patent information.
Table of contents
INTRODUCTORY REMARKS.

The Origin of Surface Properties.

Dynamics of Polymer Surfaces.

CHARACTERIZATION METHODS.

Spectroscopic Methods.

Surface Energetics and Contact Angle.

New and Emerging Methods.

MODIFICATION TECHNIQUES.

Physical Modifications.

Chemical Modifications.

Bulk Modifications.

APPLICATIONS.

Wettability.

Adhesion.

Barrier Properties.

Biomedical Materials.

Friction and Wear.

Index.