Polymerization Process Modeling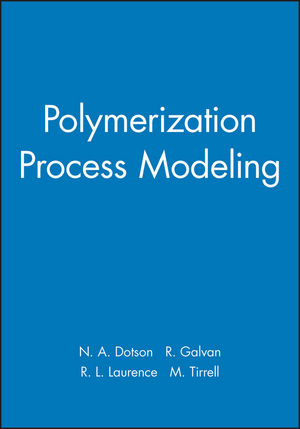 Polymerization Process Modeling
ISBN: 978-0-471-18615-1 November 1995 392 Pages
Description
Large numbers of chemical engineers work with polymerization reactions and the problems and the challenges particular to the production of polymers. These problems have no counterparts in small-molecule reactions, and thus usually are neglected in standard reactor courses. This book provides a clearly written, comprehensive textbook on polymerization reactor engineering, appropriate for senior-level undergraduate and 1st- and 2nd-year graduate students. It focuses on polymer structure and structure-property relationships conditions that can play a role in dictating stucture.
Nomenclature.

Distinctive Features of Polymers and Polymerization.

Step Growth Polymerization.

Chain Growth Polymerization.

Copolymerization.

Non-Linear Polymerization.

Reactor Configuration.

Heterogenous Polymerization.

Index.