Pompey the Great: A Political Biography, 2nd Edition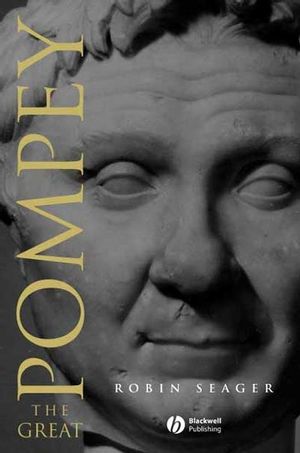 Pompey the Great: A Political Biography, 2nd Edition
ISBN: 978-0-631-22721-2
Sep 2002
288 pages
Description
Pompey the Great gives readers a look inside the political and military world of ancient Rome and at one of the characters that shaped its destiny.
Preface.
Abbreviations.
List of maps.
Introduction: The Historical Background from the Gracchi to Sulla.
1. Cn. Pomepeius Strabo.
2. Pompeius, Cinna and Sulla.
3. The Rise to the Consulship.
4. The Commands Against the Pirates and Mithradates.
5. Pompeius in the East.
6. Rome in the Absence of Pompeius.
7. The Return of Pomepius.
8. The Consulship of Caesar.
9. The Exile of Cicero.
10. The Conference of Luca.
11. The Second Consulship and the Growth of Anarchy.
12. The Third Consulship and the Approach of Civil War.
13. The Civil War.
14. Conclusion.
Afterword.
Appendix 1 The Chronology of Caesar's Legation in 59.
Appendix 2 The Terminal Date of Caesar's Gallic Command.
Select Bibliography.
Chronological table.
Glossary.
Index.
""Displays a high degree of expertise and professional competence . . . an important contribution to the understanding of the late Republic and a valuable tool for future researchers.""
History
<!--end-->
""An authoritative volume which is likely for many years to remain essential reading for students of the Late Republic. . . highly recommended."" Greece and Rome

""The new edition makes this volume one of the most ready references on this subject in English, and the chronological table and the glossary are exemplary for a biography on a Roman topic. Seager's work has stood the test of time and will continue to do so."" Bryn Mawr Classical Review


A fascinating account of the political career of one of the most important figures in the history of Rome.


This new edition makes this important work available to a new generation of students and scholars


Now includes a substantial new introduction which describes events from the Gracchi to Sulla, providing the essential background to the study of Pompeius.


Contains new maps and an afterword which reconsiders various aspects of Pompeius's career and revises conclusions in the light of recent scholarship.