Portrait and Candid Photography: Photo Workshop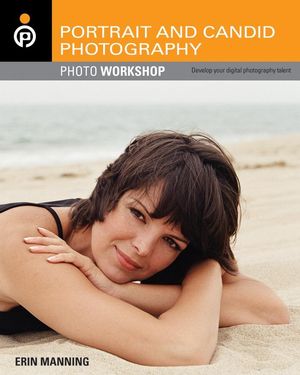 Portrait and Candid Photography: Photo Workshop
ISBN: 978-1-118-50141-2
Oct 2012
272 pages
Product not available for purchase
Description
The secret to taking great "people pictures" is to observe your subjects, connect with them, and use your camera to its best advantage. Here's how to work with lighting, location, angle, composition, physical characteristics, environment, and countless other variables, including the unique challenges of photographing babies, group activities, and action. Learn to capture facial expressions, tell a story with a series of candids, add interest to large-group shots, and more. Apply these techniques and watch your subjects come to life.
CHAPTER 1: What You Must Know About Photographing People.
CHAPTER 2: Accessory Equipment.
CHAPTER 3: Working with Light.
CHAPTER 4: Composing Your Picture.
CHAPTER 5: Taking Portraits.
CHAPTER 6: Families, Groups, and Parties.
CHAPTER 7: Kids.
CHAPTER 8: Babies.
CHAPTER 9: Action Shots.
CHAPTER 10: Enhancing and Sharing Your Photos.
APPENDIX A: Resources.
Glossary.
Index.