Positive Thinking Pocketbook: Little Exercises for a happy and successful life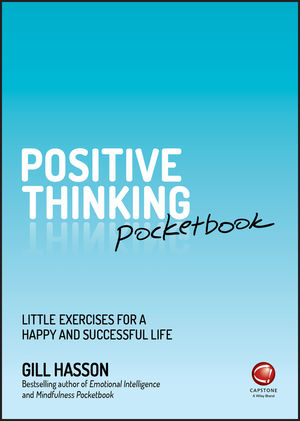 Positive Thinking Pocketbook: Little Exercises for a happy and successful life
ISBN: 978-0-857-08754-6
Jan 2019, Capstone
128 pages
Product not available for purchase
Description
Positive thinking is more than a way to manage your thoughts – it's about what you think and what you do. Positive thinking is an approach and set of skills that you and anyone else can learn. Whatever life has thrown at you in the past and whatever it is you want to achieve in the future, The Positive Thinking Pocketbook will help.
The Positive Thinking Pocketbook has two themes:
1. Creating a Positive Mindset - which both explains the principles of Positive Thinking and gives you tips, techniques and advice on understanding and developing your Positive Thinking
2. Positive Thinking for a Range of Situations - which gives tips, techniques and advice how to apply the principles of positive thinking to a range of potentially difficult situations.
For each situation or circumstance there are practical ways - ideas, advice, tips and techniques - to help you to understand and apply Positive Thinking. Whenever you want a shot of positivity, simply pick out a few ideas, tips and techniques that appeal to you and give them a try!