Postcolonial Criticism: History, Theory and the Work of Fiction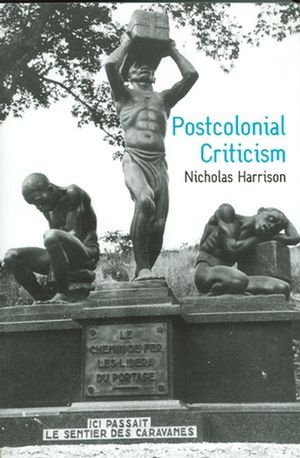 Postcolonial Criticism: History, Theory and the Work of Fiction
ISBN: 978-0-745-62182-1
Apr 2003, Polity
232 pages
Description
In the field of postcolonial studies, the full richness and complexity of the connections between literature, history and ideology are often overlooked by critics hurrying to stake out their political positions. As a result, many arguments are built on unjustified assumptions about the sort of work that literature — and criticism — can and cannot do.


In this important and timely book, Harrison sheds new light on what is actually at issue in postcolonial criticism. Focusing on a series of major works, from Conrad's Heart of Darkness to Djebar's autobiography, via Camus's The Outsider and Fanon's polemics, the book draws on and elucidates a wide range of theoretical and critical work. To students unfamiliar with postcolonial criticism it offers a way into the field via key issues and specific examples rather than abstract theoretical summary, while for those already working in the area it raises crucial questions about the very basis of postcolonial critical practice.


Postcolonial Criticism is a major intervention in the field of postcolonial studies which re-examines critical suppositions about reading and representation, and which calls into question established notions about the relations between literature and colonialism.
Introduction: Postcolonial criticism and the work of Fiction.
Chapter 1: Colonialism and colonial discourse.
Chapter 2: Racism, realism and the question of historical context.
Chapter 3: 'Race', reading and identification.
Chapter 4: Representation, representativity and minor literatures.
Chapter 5: Writing and voice: women, nationalism and the literary self.
Chapter 6: Conclusion: literature and the work of criticism.
Chapter 7: Afterword: theory and relativism (Fanon's position).
Notes.
References and Bibliography.
Index
"This book is impressive both in its approach to postcolonial critical theory and in its methodology. Harrison deals with issues and texts that have been at the center of critical debates in postcolonial theory, but he approaches the familiar materials with innovativeness and brings new insights to his subject."
Simon Gikandi, University of Michigan
"This superb study is true to its title. Harrison's sophisticated reading practice avoids the twin errors of reducing fiction to its conditions of production or detaching texts from their historical ground. In reconsidering the canonical texts of postcolonial studies and examining the fictions of North American writers, Harrison effects a significant advance in understanding both the worldliness and 'literariness' of these diverse writings. His nuanced engagement with modes of reception, and his considered critique of the norms of interpretation, constitute a significant intervention in the field." Benita Parry, University of Warwick
An accessible and practical guide to postcolonial criticism.
Combines innovative insights with clear and practical definitions of key concepts.

Tackles the 'big' questions in postcolonial studies in a common-sense manner that avoids jargon and excessive theorizing.

Explores the connections between literature, history and ideology to shed new light on postcolonial criticism and the study of literature in general.