Postcolonialism: Theory, Practice or Process?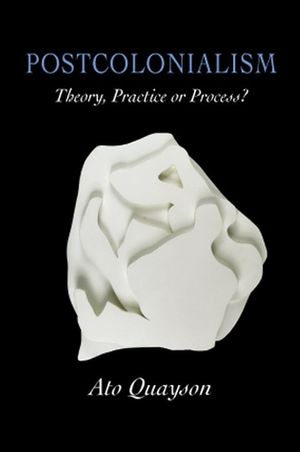 Postcolonialism: Theory, Practice or Process?
ISBN: 978-0-745-61713-8 January 2000 Polity 216 Pages
Description
This important new book provides a critical introduction to the rapidly expanding field of postcolonial studies.
Table of contents
Introduction:
Postcolonializing.
1. Instrumental and Synoptic Dimensions of Interdisciplinarity.
2. Postcolonial Historiography and the Problem of Local Knowledge.
3. Literature as a Politically Symbolic Act.
5. Feminism, Postcolonialism and the Contradictory Orders of Modernity.
6. Postcolonialism and Postmodernism.
7. Parables from the Canon: Postcolonializing Shakespeare.
Notes.
Bibliography.
Index.
Reviews
'Quayson's summary of the essence of the debate between Marshall Sahlins and Gannath Obeyesekere will be welcomed for its conciseness and its accuracy.' Research in African Literatures
Features
*A wide-ranging account and critical introduction to postcolonial studies.
* Also includes broad coverage of African Studies - an area normally overlooked in introductions of this kind.
* Interdisciplinary in its approach, the book draws on literary criticism, philosophy, anthropology and texts from popular culture to demonstrate how postcolonial studies is relevant today.