Postmodern Literary Theory: An Introduction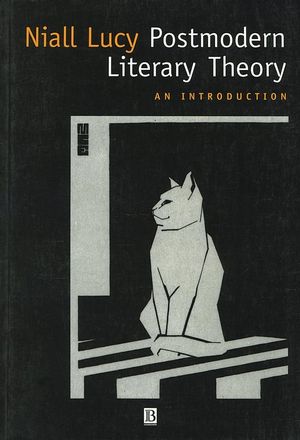 Postmodern Literary Theory: An Introduction
ISBN: 978-0-631-20001-7 December 1997 Wiley-Blackwell 300 Pages
Description
In this brilliantly provocative and comprehensively informative introductory text, Niall Lucy shows the student how postmodern literary theory works, what its origins are, and what its consequences.
Preface.
1. Mind and Myth.
2. Simulation and the Sublime.
3. The Death of History.
4. Literature and the Liminal.
5. Interpretation as Invention.
6. The Death of Criticism.
7. Rhetorical Reading.
8. Performing Politics.
9. The Death of Theory.
10. Concept Creation.
11. Ethical Evaluations.
12. The Return of Reason.
Notes.
Bibliography.
Index.
"...such is the challenging reading of things Niall Lucy offers in his magnificent book, Postmodern Literary Theory." McKenzie Wark, Higher Education


Introduces complex arguments in lively accessible form.


Deals with key contemporary theorists and historicizes postmodernism, back from Heidegger to Hobbes, and to its eighteenth-century origins.


Discusses postmodern fiction by such authors as Acker, Auster, Barth, and Pynchon.