Practical Compliance with the EPA Risk Management Program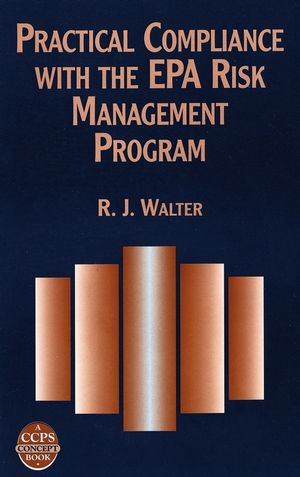 Practical Compliance with the EPA Risk Management Program
ISBN: 978-0-470-93520-0
Sep 2010
210 pages
Description
At last, smaller chemical processing operations have truly easy access to process safety and risk management programs tailored to meet their needs. Written as a "how to" book with checklists, it offers sufficient information for managers of facilities with small chemical operations to implement a process safety program and meet existing regulations.
Preface.
Acknowledgments.
Acronyms.
Chapter 1. Introduction.
Chapter 2. Developing Understanding: A Summary of the Risk Management Program Rule.
Chapter 3. Developing an RMP Implementation Plan.
Chapter 4. Hazard Assessment.
Chapter 5. Prevention Program.
Chapter 6. Emergency Response.
Chapter 7. Developing the Risk Management Plan.
Chapter 8. Status of Proposed Revisions to the Rule.
Appendix A. Text of the EPA Risk Management Program Rule 40 CFR Part 68.
Appendix B. RMP List of Regulated Substances.
Appendix C. Text of the OSHA Process Safety Management (PSM) Standard.
Appendix D. Comparison of OSHA and EPA Lists of Highly Hazardous Chemicals and Regulated Substances.
Appendix E. Example RMPlan-Propane Industry.
References.
Glossary.