Practical Data Communications, 2nd Edition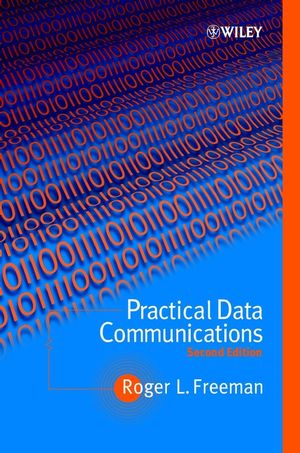 Practical Data Communications, 2nd Edition
ISBN: 978-0-471-39273-6
Jul 2001
864 pages
Description
Data communication is the movement of encoded data by electronic means. It is the fastest growing segment of the telecommunications industry and is involved in almost every facet of life today. Written by bestselling telecommunications expert Roger Freeman, this updated edition provides a complete overview of data communications and a comprehensive guide to its practical aspects. Both a tutorial and a practical reference for the design and operation of data networks, this is the most comprehensive and detailed book available on data communications.
Preface.

The Enterprise Network Environment.

The OSI Model and the Data-Link Layer.

High-Level Data-Link Control (HDLC) Typical-Data Link Layer Protocol.

Data Network Operations.

Data Transmission I.

Data Transmission II.

The Telecommunications Network as a Vehicle for Data Transport.

The Transmission of Data Over the Analog Voice Channel.

Data Communications in the Office Environment -
Part 1.

Data Communications in the Office Environment -
Part 2.

Wide Area Networks (WANs).

Frame Relay.

Integrated Services Digital Networks (ISDNs).

Building and Campus Wiring and Cabling for Data Communications.

Broadband Data Transport Techniques.

Broadband ISDN (B-ISDN) and the Asynchronous Transfer Mode (ATM).

Last-Mile Data Distribution Systems.

Network Management for Enterprise Networks.

Appendix I: Addressing Conventions.

Appendix II: Acronyms and Abbreviations.

Index.
"Among other valued contributions, the book will serve as a single source of this field s specialized acronyms, terminology, basic concepts and practices." (Choice, Vol. 39, No. 5, January 2002)

"...very well written in a style I found easy to read and understand
...an excellent reference.(CVU - The Journal of the ACCU)