Practical Flow Cytometry, 4th Edition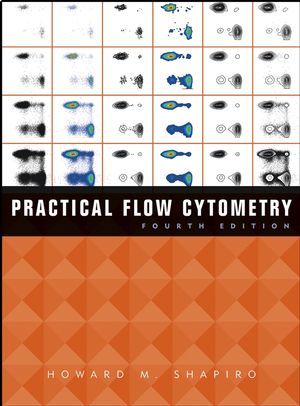 Practical Flow Cytometry, 4th Edition
ISBN: 978-0-471-72273-1 January 2005 736 Pages
Description
From the reviews of the 3rd Edition...
"The standard reference for anyone interested in understanding flow cytometry technology."
American Journal of Clinical Oncology
"...one of the most valuable of its genre and...addressed to a wide audience?written in such an attractive way, being both informative and stimulating."
Trends in Cell Biology
This reference explains the science and discusses the vast biomedical applications of quantitative analytical cytology using laser-activated detection and cell sorting. Now in its fourth edition, this text has been expanded to provide full coverage of the broad spectrum of applications in molecular biology and biotechnology today. New to this edition are chapters on automated analysis of array technologies, compensation, high-speed sorting, reporter molecules, and multiplex and apoptosis assays, along with fully updated and revised references and a list of suppliers.
Table of contents
List of Tables and Figures.
Preface to the Fourth Edition: Why You Should Read the Book – Or Not.
Foreword to the Third Edition.
Preface to the Third Edition.
Preface to the Second Edition.
Foreword to the First Edition.
Preface to the First Edition.
1. Overture.
2. Learning Flow Cytometry.
3. History.
4. How Flow Cytometers Work.
5. Data Analysis.
6. Flow Sorting.
7. Parameters and Probes.
8. Buying Flow Cytometers.
9. Building Flow Cytometers.
10. Using Flow Cytometers: Applications, Extensions, and Alternatives.
11. Sources of Supply.
12. Afterword.
Reviews
"one of the most valuable of its genre and...addressed to a wide audience.... Written in such an attractive way, being both informative and stimulating" (
Zbigniew Darzynkiewicz, Trends in Cell Biology
)
"...there is no question that this is THE reference book on flow cytometry...You need this book if you use flow cytometry. Get it!" (Doody?s Electronic Journal, October 25, 2003)
"...This complete reference examines the vast biomedical applications?fully updated and revised..." (Jnl. Of Investigational Allergology and Clinical Immunology, vol 13; no 4)