Practical Food Microbiology, 3rd Edition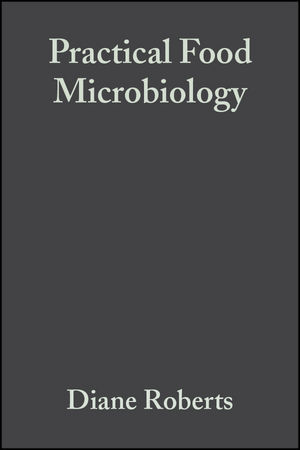 Practical Food Microbiology, 3rd Edition
ISBN: 978-0-470-75748-2 April 2008 Wiley-Blackwell 304 Pages
Description
The main approaches to the investigation of food microbiology in the laboratory are expertly presented in this, the third edition of the highly practical and well-established manual. The new edition has been thoroughly revised and updated to take account of the latest legislation and technological advances in food microbiology, and offers a step-by-step guide to the practical microbiological examination of food in relation to public health problems. It provides 'tried and tested' standardized procedures for official control laboratories and those wishing to provide a competitive and reliable food examination service.





The Editors are well respected, both nationally and internationally, with over 20 years of experience in the field of public health microbiology, and have been involved in the development of food testing methods and microbiological criteria.





The Public Health Laboratory Service (PHLS) has provided microbiological advice and scientific expertise in the examination of food samples for more than half a century.


The third edition of Practical Food Microbiology:







Includes a rapid reference guide to key microbiological tests for specific foods



Relates microbiological assessment to current legislation and sampling plans



Includes the role of new approaches, such as chromogenic media and phage testing



Discusses both the theory and methodology of food microbiology
Covers new ISO, CEN and BSI standards for food examination



Includes safety notes and hints in the methods
1. Indications for sampling and interpretation of results.
2. Legislation, codes of practice and microbiological criteria.
3. Schedules for examination of food.
4. Preperation of samples.
5. Enumeration of micro-organisms.
6. Isolation and enrichment of micro-organisms.
7. Milk and dairy products.
8. Egg and egg products.
9. Shellfish.
10. Confirmatory biochemical tests.
Appendix A Microbiological tests table.
Appendix B Examination of food from suspected food poisoning incidents.
Appendix C PHLS ref facilities and EQA schemes.
Appendix D Bibliography
From the reviews of previous editions:-
"much information from diverse sources concentrated in a user-friendly way. A worthwhile, well-priced book which should find its way into frequent use in many laboratories." Society for General Microbiology Quarterly
"This book is a rare creature - a text of delightful clarity, matched by layout and typography of equally pleasing simplicity." Biologist
* Rapid reference guide to key microbiological tests for specific foods
* Relates microbiological assessment to current "legislation" and sampling plans
* Includes role of new approaches, such as rapid ELISA tests and DNA technologies
* Discusses both the theory and methodology of food microbiology
* Covers new ISO, CEN and BSI standards for food examination