Practice Development in Nursing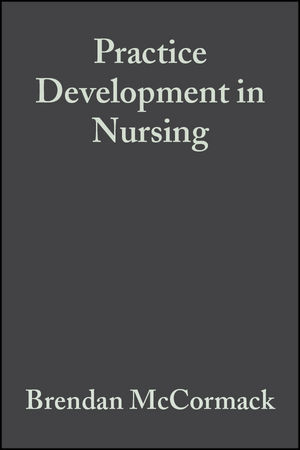 Practice Development in Nursing
ISBN: 978-0-470-69888-4 April 2008 Wiley-Blackwell 352 Pages
Description
Practice development depends on understanding current research and practice in order to improve healthcare for patients and users. Practice Development in Nursing explores the basis of practice development, its aims, implementation and impact on health care, and goes on to propose a conceptual basis for developing practice. It is aimed at practitioners, managers, and educators as well as those with a primary practice development role, in order to enable them to effectively develop practice.
Chapter 1. Introduction.
Chapter 2. A Concept Analysis of Practice Development.
Chapter 3. Practice Development: Purpose, Methodology, Facilitation and Evaluation.
Chapter 4. Transformational Culture: A Culture of Effectiveness.
Chapter 5. Evaluating Practice Developments.
Chapter 6. Research Implementation: Evidence, Context and Facilitation - The Parihs Framework.
Chapter 7. Helping Relationships for Practice Development: Critical Companionship.
Chapter 8. Including the Older Person with a Dementia in Practice Development.
Chapter 9. Practice Developement in Child Health Nursing.
Chapter 10. Acute Mental Health Care: Transforming Cultures, A Practice Development Approach.
Chapter 11. Developing a Corporate Strategy to Develop Effective Patient Centred care.
Chapter 12. 'From Conception to Delivery': A Journey to a Trust-Wide Strategy to Devlop a Culture of Patient Centredness.
Chapter 13. Developing and Implementing a Family Health Assessment: From Project Worker to Practice Developer.
Chapter 14. A Clear Vision of Practice Development
* Presents the conceptual and practice base for practice development
* Draws on relevant theory for implementing practice development strategies
* Identifies key stages and approaches in practice development
* Explores ways of facilitating practice development
* Reflects on expert practice and implementing change
* Evaluates the impact of practice development on healthcare
* Examines challenges and successes in key areas of practice