Practice of Thin Layer Chromatography, 3rd Edition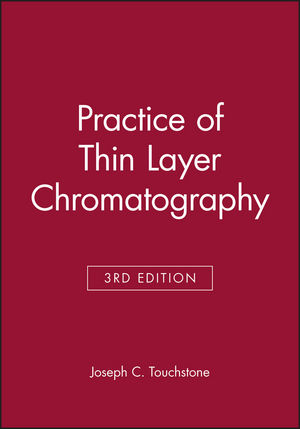 Practice of Thin Layer Chromatography, 3rd Edition
ISBN: 978-0-471-61222-3 July 1992 400 Pages
Description
This Third Edition provides all the basic applications needed to practice thin layer chromatography (TLC). New material includes: the latest techniques on sample preparation and zone detection, the hybridization of TLC with high performance liquid chromatography (HPLC) as it's been developing in the last few years, emphasis on numerous applications of HPTLC involving pharmaceuticals and drugs, plus the fundamental studies of mechanisms, theories and the optimization of TLC.
Basics of Thin Layer Chromatography.

Theories Involved.

Preparation of Thin Layers.

Precoated Plates.

Preparation of the Sample.

Application of the Sample.

The Mobile Phase.

Development.

Visualization Procedures.

Documenting the Chromatogram.

Quantitation 1--General Methods.

Quantitation 2--In Situ Scanning.

Procedures for Isotope Scanning.

Reproducibility.

Preparative Thin Layer Chromatography.

Modified Layers in Thin Layer Chromatography.

High-Performance Thin Layer Chromatography.

Special Techniques for Thin Layer Chromatography.

In Situ Reactions.

The Combination of Thin Layer Chromatography with Other AnalyticalTechniques.

Appendices.

Index.