Pragmatics: An Introduction, 2nd Edition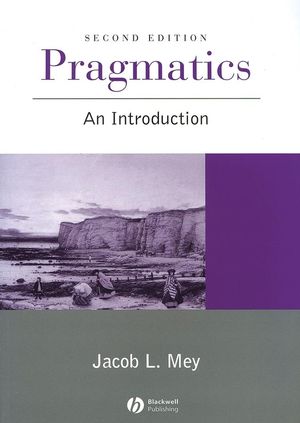 Pragmatics: An Introduction, 2nd Edition
ISBN: 978-0-631-21132-7
Feb 2001, Wiley-Blackwell
418 pages
Description
This is a succinct introduction to the rapidly developing field of pragmatics - the study of language from the point of view of its users, of the choices they make, the constraints they encounter in using language in social interaction, and the effects their use of language has on other participants in communication.
Preface.
Part I: Basic Notions:.
1. Defining Pragmatics.
2. Some Issues In Pragmatics.
Part II: Micropragmatics:.
3. Context, Implicature And Reference.
4. Pragmatic Principles.
5. Speech Acts.
6. Conversation Analysis.
Part III: Macropragmatics:.
7. Metapragmatics.
8. Pragmatic Acts.
9. Literary Pragmatics.
10. Pragmatics Across Cultures.
11. Social Aspects Of Pragmatics.
Discussion & Review Questions.
Epilogue: Of Silence and Comets.
Notes.
References.
Subject Index.
Name Index.
"Strongly recommended reading for those with an interest in pragmatics, and certainly for those requiring an up-to-date and user-friendly pragmatics textbook."
Australian Journal of Linguistics
(of the First Edition)
"This is a fine and wide-ranging book." Journal of Sociolinguistics

"This second edition of Mey's book provides a valuable introduction to pragmatics in general and to some of Mey's theoretical ideas in particular. As such it is an appropriate text for both the undergraduate student of pragmatics and the more advanced reader in the field." Louise Cummings, Nottingham Trent University


Extends the treatment of metapragmatic phenomena otherwise known as 'indexing'

Gives full-fledged treatment to the theory of Pragmatic Acts

Includes new chapters on literary pragmatics and pragmatics across cultures

Covers extensive recent research in the rapidly evolving 'critical' orientation