Pre-Hospital Paediatric Life Support: The Practical Approach, 2nd Edition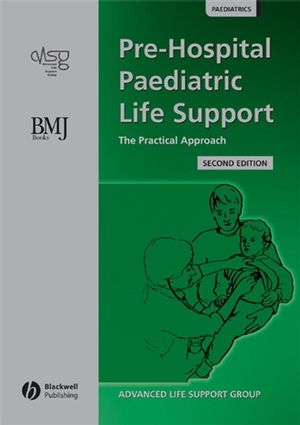 Pre-Hospital Paediatric Life Support: The Practical Approach, 2nd Edition
ISBN: 978-1-405-14454-4
Apr 2008, BMJ Books
240 pages
Description
This practical book written especially for prehospital staff provides all the information needed to deal with children in life threatening situations before arriving at hospital. It is a complementary volume to the best-selling Advanced Paediatric Life Support
PART I: INTRODUCTION AND PREPARATION.
Introduction.
Why treat children differently?.
Scene management in incidents involving children.
Transportation of children.
Preparation.
PART II: STRUCTURED APPROACH TO RECOGNITION.
PART III: RESUSCITATION.
Basic life support.
Advanced support of the airway and ventilation.
The management of cardiac arrest.
PART IV: THE SERIOUSLY ILL CHILD.
The structured approach to the seriously ill child.
PART V: THE SERIOUSLY INJURED CHILD.
The structured approach to the seriously injured child.
PART VI: EMERGENCY MANAGEMENT OF CHRONIC CONDITIONS.
Hi-tech kids and parents.
PART VII: PRACTICAL PROCEDURES.
Procedures: airway and breathing.
Procedures: circulation.
Fluid management.
Procedures: trauma.
Pain control.
PART VIII:OTHER IMPORTANT ISSUES IN CARING FOR CHILDREN.
The non-seriously ill child.
Paediatric triage.
Child protection.
When a child dies.
Medicolegal aspects.
Childhood accidents and their prevention.
PART IX: FORMULARY.
Formulary
A comprehensive and authoritative guide for all those responsible for the pre-hospital emergency care of children and infants


New, easy-to-handle A5 ringbinder

Additional quick-to-follow algorithms of at the scene procedures

Based upon the protocols that ensure a smooth transfer from pre-hospital to hospital care

Complements the best-selling Advanced Paediatric Life Support