Prebiotics and Probiotics, 2nd Edition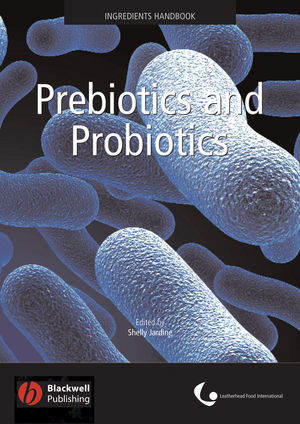 Prebiotics and Probiotics, 2nd Edition
ISBN: 978-1-905-22452-4
Aug 2009, Wiley-Blackwell
152 pages
Product not available for purchase
Description
Prebiotic and Probiotics constitute a major and growing sector in the functional foods industry, with their applications ranging across a large number of different product sectors.The use of prebiotics and probiotics in food presents many technical challenges to the product developer, ensuring the ingredients are the best for the formulation and the target market. The chapters consider the wealth of research that has been undertaken by suppliers and researchers in both prebiotics and probiotics.

First published in 2000, The Prebiotics and Probiotics Ingredients Handbook has been an essential reference tool to the food industry, food scientists and technologists, providing information on prebiotics and probiotics, their genaeral properties, technological applications and legislative aspect of adding prebiotics and probiotics to foods. The second edition of this book contains a new section on synbiotics, and fully revised and updated sections on the main prebiotics and probiotics utilised by the food industry.  This book also covers the latest relevant worldwide legislative issues.

Prebiotics and Probiotics Ingredients Handbook is an essential guide to the growing functional foods sector for food scientists, food technologists and those involved in food processing.
Topics covered include.
Inulin and oligofructose.
Galactooligosaccharides.
Lactulose.
Emerging prebiotics.
Bifidobacteria.
Lactobacilli.
Miscellaneous probiotics - yeasts.
Miscellaneous probiotics – enterococci.
Miscellaneous probiotics – lactococci
"Well written and presented … .Contain[s] useful and interesting material." (Microbiology Today, November 2009)
• Concise, easy-to-use reference guide to the general properties, technological applications and legislative aspects of adding prebiotics and probiotics to foods
• Advice and commentary from authoritative contributors who are experts in the industry

• Includes a review of relevant worldwide legislation and a list of suppliers and manufacturers of prebiotics and probiotics