Precoding and Signal Shaping for Digital Transmission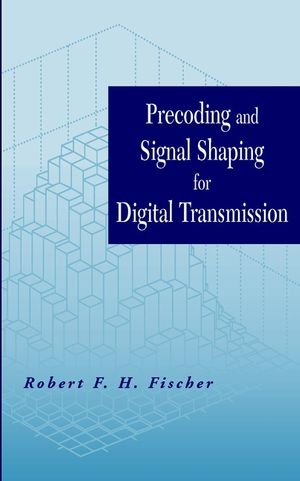 Precoding and Signal Shaping for Digital Transmission
ISBN: 978-0-471-72772-9
Jan 2005, Wiley-IEEE Press
504 pages
Description
Provides a step-by-step description of the basics of precoding and signal shaping.
* Illustrates theory with examples from wireline and wireless communications.
* Discusses the role of precoding and signal shaping algorithms in communications standards.
Preface.

Introduction.

Digital Communications via Linear, Distorting Channels.

Precoding Schemes.

Signal Shaping.

Combined Precoding and Signal Shaping.

Appendix A: Wirtinger Calculus.

Appendix B: Parameters of the Numerical Examples.

Appendix C: Introduction to Lattices.

Appendix D: Calculation of Shell Frequency Distribution.

Appendix E: Precoding for MIMO Channels.

Appendix F: List of Symbols, Variables, and Acronyms.

Index.