Preparing Learners for e-Learning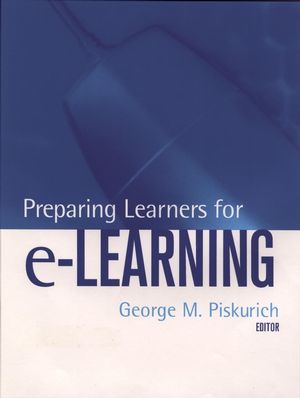 Preparing Learners for e-Learning
ISBN: 978-0-787-97009-3
Feb 2004, Pfeiffer
192 pages
Product not available for purchase
Description
Designed for anyone charged with making e-learning really work, Preparing Learners for e-Learning presents a variety of methods business organizations and educational institutions can use to prepare their learners to become successful e-learners. This first-of-its-kind book helps trainers, designers, and educators understand the importance of enhancing self-directedness in learners as they prepare for e-learning and the various learning theories that can be used for this purpose. It then guides e-learning professionals through the process of creating interventions-- specific to their own individual situations-- that will assist their learners in preparing for the move to an e-learning environment.
Introduction.
1. Preparing e-Learners for Self-Directed Learning (Huey B. Long).
2. Identifying Learners Who Are Ready for e-Learning and Supporting Their Success (Lucy M. Guglielmino and Paul J. Guglielmino).
3. Utilizing Learning Guides to Maximize e-Learning Preparedness at Motorola  (Richard Durr).
4. Utilizing a Classroom Approach to Prepare Learners for e-Learning (George M. Piskurich and Janet F. Piskurich).
5. Preparation for e-Learning: A View from a Corporate Learning Leader (Rick Rabideau).
6. Organizational Best Practices for Preparing e-Learners (Jim Moshinskie).
7. Preparing and Supporting e-Learners: The Organizational Change Imperative (Ronnie Kurchner-Hawkins).
8. The Roles of the Learner and the Instructor in e-Learning (George Siemens and Stephen Yurkiw).
9. The e-Learning Instructor: Creator of Collegial Environments and Facilitator of Autonomous Learning (Paul B. Carr and Michael K. Ponton).
10. Preparing Your Learners for My e-Learning: An e-Learning Vendor's Point of View  (Terrence R. Redding).
11. From the Learner's Perspective: The e-Learners.
About the Editor.
Index.