Preventing Thermal Cycling and Vibration Failures in Electronic Equipment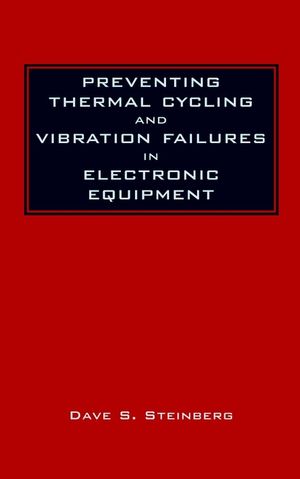 Preventing Thermal Cycling and Vibration Failures in Electronic Equipment
ISBN: 978-0-471-35729-2 July 2001 304 Pages
Description
This book deals with the packaging of electronic equipment to prevent damage from vibration and exposure to large variations in temperature.
Table of contents
Preface.

Symbols.

Physics of Failure In Electronic Systems.

Thermal Expansion Displacements, Forces, and Stresses.

Vibration of Beams and Other Simple Structures.

Vibration of Printed Circuit Boards and Flat Plates.

Estimating Fatigue Life in Thermal Cycling and VibrationEnvironments.

Octave Rule, Snubbers, Dampers, and Isolation for PreventingVibration Damage to Electronic Systems.

Displacements, Forces, and Stresses in Axial Leaded ComponentWires Due to Thermal Expansions.

Designing Electronic Equipment for Sinusoidal Vibration.

Assessment of Random Vibration on Electronic Design.

Combining Fatigue Damage for Random Vibration and Thermal Cycling.

Thermal Cycling Failures in Surface-Mounted Components.

Stresses and Fatigue Life in Component Lead Wires and SolderJoints Due to Dynamic Forces and PCB Displacements.

Fatigue Life of Long Components, Tall Components, and SmallComponents Mounted on PCBs.

Wear and Interface Surface Fretting Corrosion in ElectricalConnectors.

Case Histories of Failures and Failure Analyses.

Bibliography.

Index.
Reviews
"...text s purpose is to show manufacturers how to design, analyze, and evaluate electronic systems for lower cost and improved reliability in harsh environments..." (SciTech Book News, Vol. 25, No. 4, December 2001)