Prevention and Control of Accidental Releases of Hazardous Gases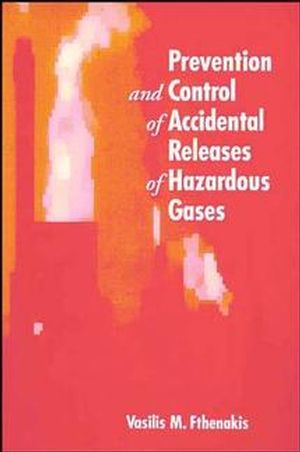 Prevention and Control of Accidental Releases of Hazardous Gases
ISBN: 978-0-471-28408-6 June 1993 532 Pages
Description
Today's complex industrial plants can pose many risks of fire, explosions, and other hazardous incidents if proper safety mechanisms are not in place. Of particular concern are accidental gaseous emissions that jeopardize the health of workers and the facility itself. This guide explains the latest engineering and administrative options available for avoiding and controlling accidents, including how to set up reliable systems for preventing and mitigating accidental releases as well as how to evaluate the performance of these systems.
Accidents, Prevention, and Mitigation Options.

Process and Design Options for Inherently Safer Plants.

Hazardous Gas Detection and Monitoring Systems.

Accident Prevention: Lessons Learned.

Discharge Rates Through Holes in Process Vessels and Piping.

Passive Near-Field Mitigation.

Vapor Barriers.

Foam Blanketing: The Use of Foam to Mitigate the Vapor Hazard of Spilled Volatile Chemicals.

Foam Scrubbing.

Water Fog Applications for Unconfined Ammonia Releases.

Mitigation of Hydrogen Fluoride Aerosol Clouds with Water Sprays.

Modeling of Water Spraying of Toxic Gas Releases.

Containment and Separation Equipment for Multi-phase Confined Releases.

Containment Enclosures.

Hazard Reduction Benefits from Reduced Storage Temperature of Pressurized Liquids.

Control of Liquefied Toxic Gas Releases.

Reliability Analysis of Safety and Control Systems.

Guidelines for Accident Prevention and Emergency Preparedness.

Emergency Preparedness and Response.

Index.