Primary Care: Core Values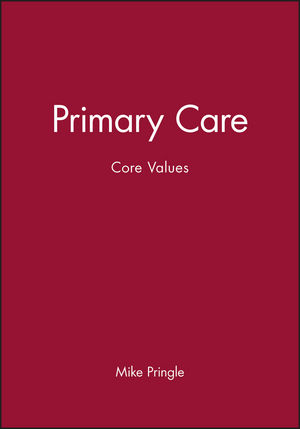 Primary Care: Core Values
ISBN: 978-0-727-91268-8
Jul 1998, BMJ Books
128 pages
Description
Since the recent fundamental changes in the organisation of primary care, the management of a GPs practice has become more complex, more controversial, and more time consuming. This book discusses the way ahead for these major issues, including funding, commissioning, patient priorities, and gate-keeping
Contributors.
Preface.
1 Primary Care: The Core Values. (Ian R. McWhinney).
2 Patient-centred Primary Care. (Les Toop).
3 Contracting for General Practice: Another Turn of the Wheel of History. (Brian M. Goss).
4 Developing Prim ary Care: Gatekeeping, Commissioning, and Manged Care. ( Jennifer Dixon, Peter Holland and Nicholas Mays).
5 Primary Care in an Imperfect Market. (John Roberts).
6 Patients Priorities. (Rabbi Julia Neuberger).
7 Evidence and General Practic Care. ( Chris Van Weel).
8 From Education and Training to Professional Development. (Jacky Hayden).
9 Primary Care, Health and the Good Society. (Iona Heath).
Index.