Principles of Active Network Synthesis and Design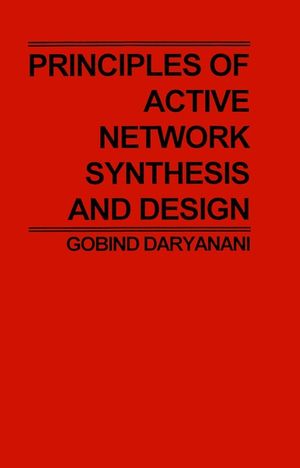 Principles of Active Network Synthesis and Design
ISBN: 978-0-471-19545-0
Nov 1976
512 pages
Description
Develops the fundamental principles of active and passive network synthesis in the light of practical design considerations for engineers. Suitable for a basic course on network synthesis or an intermediate course on circuits.
Network Analysis.

Network Functions and Their Realizability.

Introductory Filter Concepts.

The Approximation Problem.

Sensitivity.

Passive Network Synthesis.

Basics of Active Filter Synthesis.

Positive Feedback Biquad Circuits.

Negative Feedback Biquad Circuits.

The Three Amplifier Biquad.

Active Networks Based on Passive Ladder Structures.

Effects of Real Operational Amplifiers on Active Filters.

Design Optimization and Manufacture of Active Filters.